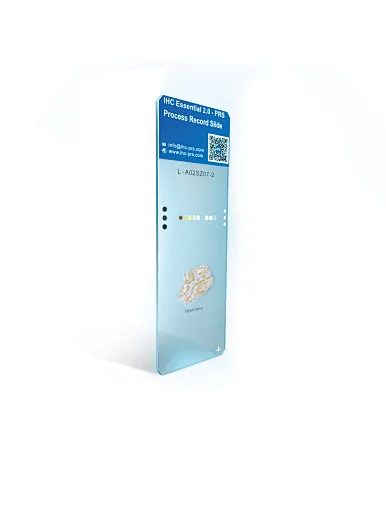 免疫组化染色过程记录载玻片 - 基本版本
Essential Version: 9 targets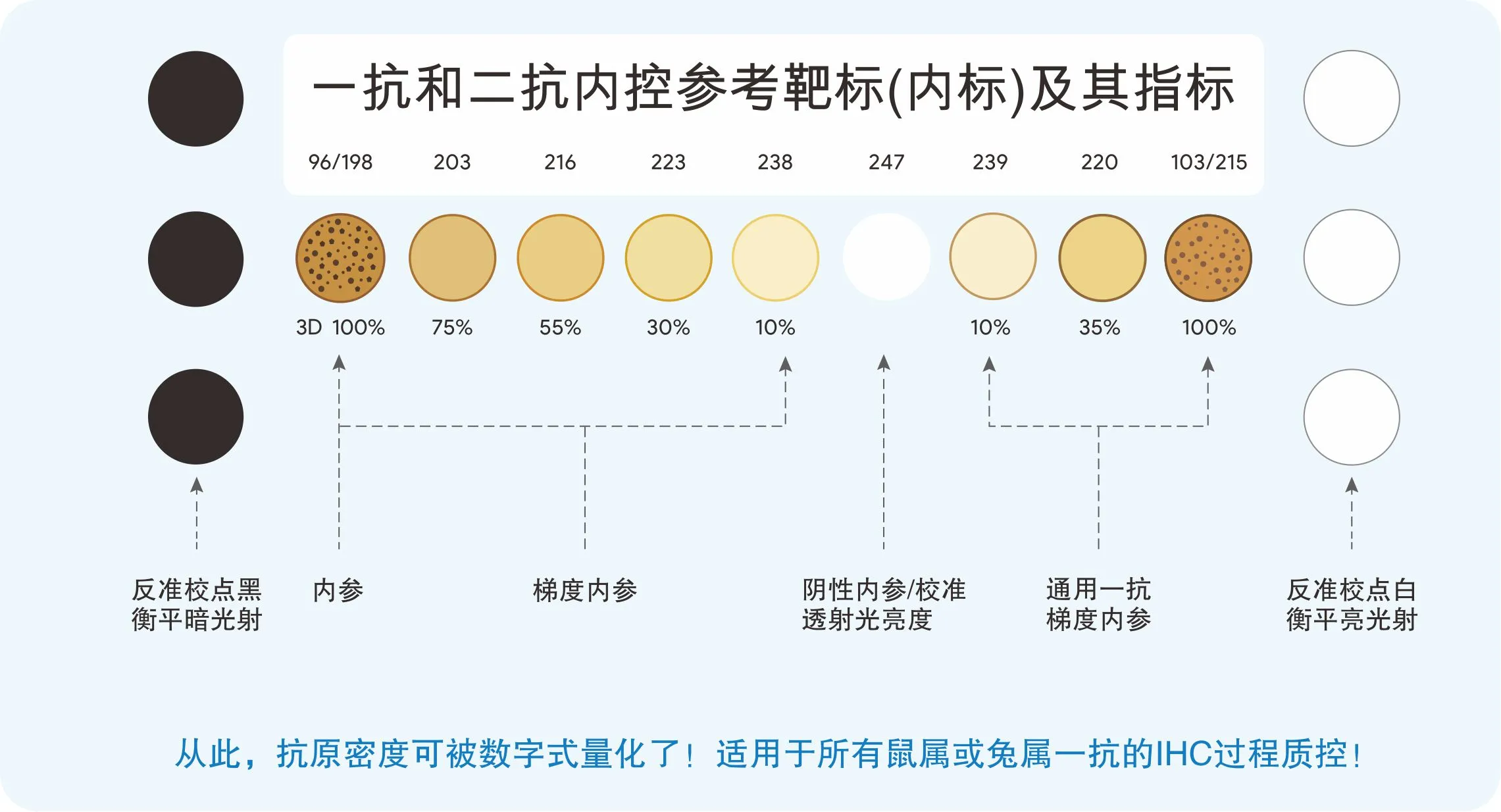 Process Record Slide (PRS)
Since immunohistochemistry (IHC) was conceptualized and implemented by Doctor Albert Coons in 1941, the staining process has 

never

 had any 

SCIENTIFICALLY BASED PROCESS QUALITY CONTROL  for 80 years UNTIL PRS was created

. 

MANY RECENT

 studies discovered that IHC staining has EXCEPTIONALLY high percentage error. Even worse, there has been no objective staining standard that laboratories can follow. 
Process Record Slide (PRS) is innovated with a purpose to provide economically
viable 100% process quality control slide in Immunohistochemistry (IHC) Staining.  

So far, histologists or pathologists cannot objectively tell how well an IHC slide is stained because there has been no calibration even in the most advanced automatic staining machines available in the market. Therefore, in theory, each IHC staining should need an on-slide process quality control so that pathologists can confirm objectively each staining is done to an acceptable standard.

PRS is registered in FDA as a calibrator surrogate, manufactured according to ISO13485 with CE marking. 



PRS is the ONLY control slide in the world that can provide the sensitivity of primary antibodies

 as well as how well the secondary antibodies are expressed in terms of density of the coloration.